CDR Report Writing Services For Engineers Australia
CDR Report Plagiarism Free
CDR Report On Time Delivery
24/7 Support Engineer Australia
Get Help CDR Engineers Australia

2023:Get Premium CDR Report from Professional CDR Writers Australia
CDR Writer Australia Get Help
Welcome to our (Competency Demonstration Report) CDR Writing Services, your top choice for reliable and expert CDR writers  Australia. Because we realize how important a quality CDR Writing Services for Engineers Australia's (EA) Skills Assessment, we do provide Professional CDR writing service to support your success in the cdr engineering. Our CDR maker provides a Wide range of CDR Report writing services, including CDR Report Writing, CDR Report Reviewing, CDR Report Editing, and CDR Report Proofreading. Our CDR  writers are experienced on the most recent Engineer Australia rules and regulations, ensuring that your CDR fulfills all requirements and stands out from the industry.
Get CDR Report Writing Help from Engineer Australia
Are you currently rudely rejected by CDR Engineer Australia? Well, you've come to the right place!
We are aware of how difficult it is to complete the entire CDR Report Preparation Process. The person is bound to conform to all conditions and guidelines imposed forth by Engineers Australia (EA). The several people have received help from our expert engineers in writing CDR reports that were approved by the Engineers Australia with solid projects. We are also RPl Report Writing, Career Episode, Summary Statement.
CDR Report Writing Expert Engineer Australia
Complete assessment report creation from scratch
full knowledge of the requirements and assessment procedure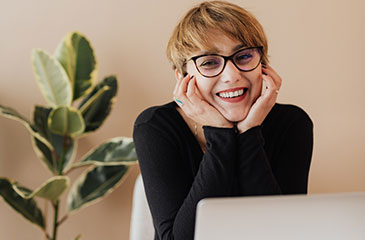 Domain Specialised writers
CDR Report Writing Preparation Process For Engineer Australia
Do you intend to write the CDR report on your own without the assistance of a professional? The following factors can prompt you to reconsider your choices:
Basic CDR Report Structure and Format
CDR Report Weak Project Solution
Missing CDR Report Content
Online Degree Engineer Australia Trusted by Thousand of Students and Experts
"
I had a great experience working with this team for my CDR preparation. They were professional, knowledgeable, and provided excellent guidance throughout the process. They understood my requirements and prepared a customized report that highlighted my skills and experience. The team was also very responsive to my queries and delivered the report on time. I would highly recommend their services.
"
"I was struggling with my CDR preparation and was unsure about the guidelines and requirements. This team provided me with excellent support and helped me understand the process. They worked closely with me to prepare a report that showcased my strengths and achievements. I was impressed with their attention to detail and the quality of the report. I would definitely recommend their services to anyone looking for CDR assistance."

"I had a tight deadline for my CDR submission, and this team was able to deliver a high-quality report within a short timeframe. They were very professional and efficient, and their report met all the requirements and guidelines of Engineers Australia. I was very satisfied with their work and would use their services again in the future."
"I had a great experience working with this team for my CDR preparation. They provided me with excellent guidance and support throughout the process, and their attention to detail was impressive. The report they prepared was well-structured and highlighted my skills and experience in the best possible way. I was very impressed with their professionalism and would highly recommend their services."
Why Choose Us For CDR Report Writers Australia?
If you are looking for reliable and high-quality CDR Report (Competency Demonstration Report) services, here are some reasons why you should choose us:
Expertise and Experience: We have a team of experienced engineers and Report writers who have successfully helped numerous clients in preparing and submitting their CDRs to Engineering in Australia. Our team has a deep understanding of the requirements and guidelines for preparing a successful CDR, and we use our expertise to create customized reports that showcase your skills and experience in the best possible way.

Tailored Solutions: We understand that every client has unique needs, and we offer customized solutions to cater to those needs. We work closely with you to understand your requirements and prepare a CDR that highlights your strengths and achievements.

Timely Delivery: We understand the importance of meeting deadlines, and we strive to deliver our services within the agreed timeframe. We work efficiently and effectively to ensure that your CPD Reporting is ready for submission on time.

Quality Assurance: We have a rigorous quality assurance process in place to ensure that our CDRs meet the highest standards. We have a team of editors who review the CDRs to ensure that they are error-free, well-structured, and meet the guidelines and requirements of Engineers Australia.

Affordable Pricing: We offer competitive pricing for our CDR services, without compromising on quality. We understand that our clients have different budgets, and we offer flexible pricing options to cater to their needs.

Customer Support: We offer excellent customer support throughout the process, and our team is always available to answer your questions and provide guidance. We understand that the CDR process can be overwhelming, and we strive to make it as smooth and stress-free as possible.
Overall, if you choose us for your CDR Report Writing services, you can be confident that you will receive high-quality, customized, and affordable solutions that will help you achieve your goals.